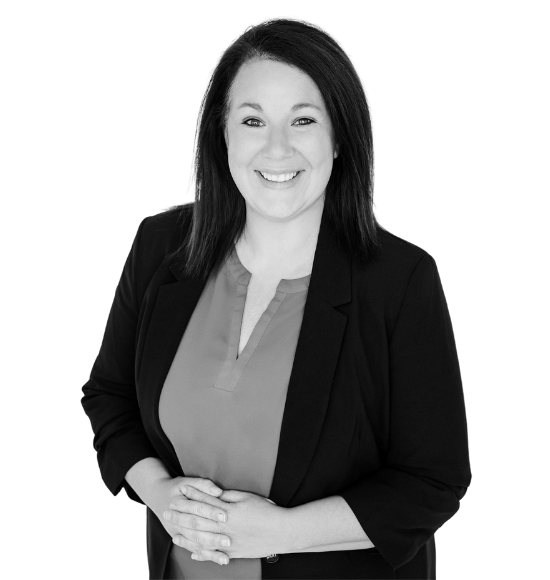 Lisa Perillo,
SVP, Director of Employee Engagement
Join Five Star Bank's Award Winning Team! 
Five Star Bank was listed among the Sacramento Business Journal's Best Places to Work in 2020 and 2021. We are also in the top 90th percentile in employee engagement. How do we create and sustain our dedicated workforce? We hire those who want to be an integral part of a connected and passionate team and who enjoy work that is purposeful, impactful and fulfilling. Our corporate culture is defined by shared values, goals and purpose.
We offer competitive health benefits, matching 401(k) and ongoing training and professional development. 
"Through the interview process, everyone I talked to raved about how wonderful and supportive the culture is here. After starting and speaking to others, they have all backed-up that feeling. I was nervous going into the finance industry, but Five Star prides themselves on diversity and inclusion and it shows. I have never worked somewhere that really stands by what they say they do. This place really is a great place to work. The name says it all, they really do get all five stars."
Anonymous review on glassdoor
Accelerated Leadership Track Program 

Are you a recent college graduate? Our Accelerated Leadership Track (ALT) Program was designed specifically with you in mind. We actively recruit college graduates who have little or no banking experience to ensure they are exposed to many aspects of community business banking through a customized rotational training experience suited to their skills and career interests. 
College Recruiting Video

Watch our video featuring Five Star Bank's young professionals.
What is it like to work at Five Star Bank?
Shelley Wetton, SVP, Chief Marketing Officer
"My colleagues are very supportive of the work we do in our community. We have an invite-list for employees who would like to represent us at numerous events throughout the year. Within minutes of sending an email to the list, we have a large team ready to attend an event any day of the week. People are proud to be part of our team and proud to represent a brand that is so highly respected.  We work hard - but we also have a lot of fun!"  
Jason Saslow, SVP, Managing Director of Private Client Services & SBA
"At Five Star Bank, we expect a lot of ourselves and of each other. What makes us successful is our like-minded team. We are laser-focused on the same goals and know where our company is headed. This creates a high trust environment." 
Lakhwinder Kaur, SVP, Sacramento Valley Market President
"I love working at Five Star Bank because of the vision of growth, team support and contributing to a larger purpose!"
Aimee Rivera, Accounting Specialist
"I love working in a collaborative, supportive environment like Five Star Bank. On my first day, people from across the bank who I had never met emailed to say that they were so excited for me to join the team and I feel like that perfectly describes the Five Star Bank work culture. We support our customers by supporting one another, whether we work at adjoining desks or hundreds of miles apart."
Connie Holland, AVP, Relationship Manager
"One of the main reasons I love working at Five Star Bank is because of the comradery and team feel. You really get that team vibe here across the board with all of our partners. I also love the fact that employees are very well informed about where we are as a company and what our future growth plans are. As well as how we each contribute to that end goal."
Daniel Zapien, Loan Officer
"I love the fact that as I grow in my role, I have the ability to wear multiple hats and learn about the different moving parts of the bank. It gives me the ability to become better every day for our customers and allows me to become more proficient at my role. The ability to pick-up the phone and call anyone with a question or to get insight on how to approach a particular roadblock is such an amazing feeling. You feel like you are part of a family."
Eric Spence, Senior SBA Credit Analyst 
"I love working at Five Star Bank because I get to see first-hand the impact that we have on our community and small businesses every day."
Lisa Stewart, VP, Treasury Solutions Manager
"I love working at Five Star Bank because we are all dedicated to providing an excellent customer experience. I love that we have transparency, support, and guidance from our executive leadership team and that they treat all associates with kindness and respect. I'm proud to work for a growth company that empowers associates to volunteer in our communities, gives back to our non-profit organizations and promotes from within. And we have FUN!"
Salina Garcia, VP, Capital Regional Operations Manager
"Five Star Bank values and appreciates their employees. They understand that every person, regardless of their role, contributes to the overall success of the company. Feeling that appreciation from the top level down motivates me to come to work every day and make positive impacts on my own teams, customers and business partners."
I joined Five Star Bank as a new Sacramento State graduate. A few years later, Five Star supported my dream of earning my MBA from Sacramento State (stingers up!)  I have  grown personally and professionally at Five Star and know my opinions are valued. Joining this team was the best decision.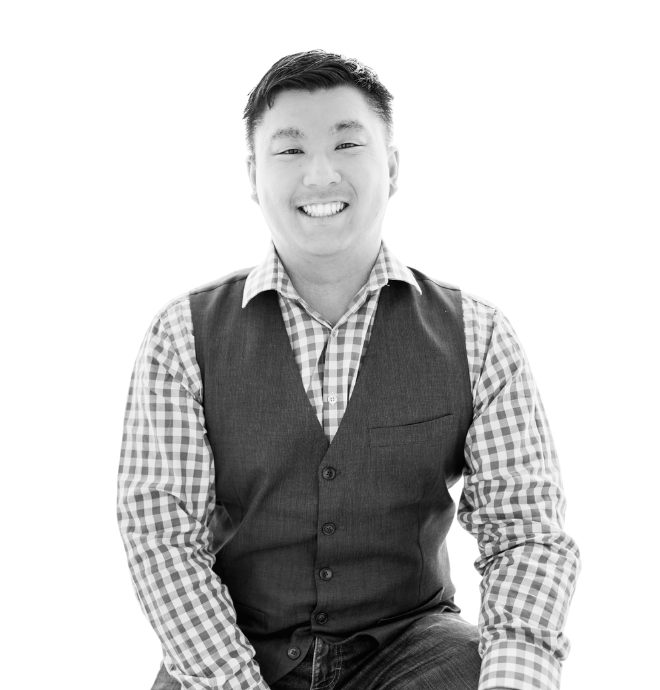 Ryan Chan, VP, SBA Production Manager
Five Star Bank has helped me grow in my career.  I love being part of a team where everyone treats you like family.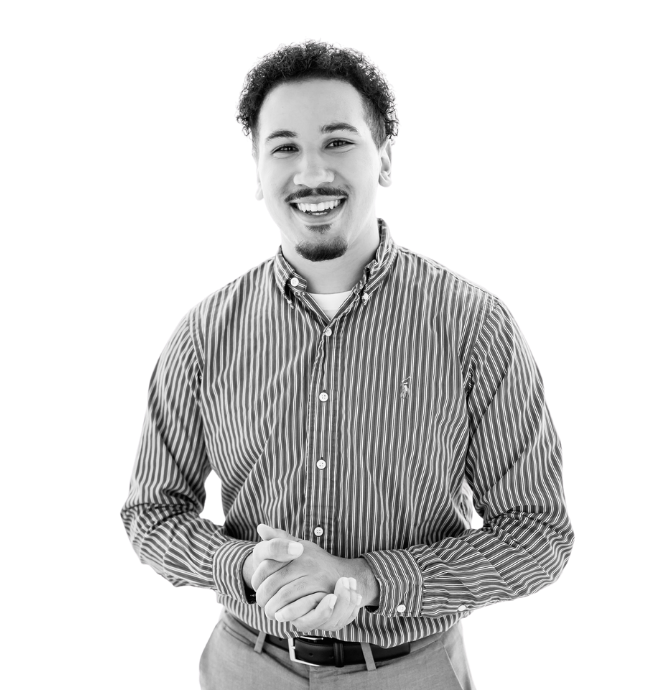 Jeremiah Taylor, Information Security Analyst
We actively recruit from local college campuses and believe in mentorship, training and a culture of

belonging.
Lydia Ramirez, SVP, Chief Operations Officer and Chief DE&I Officer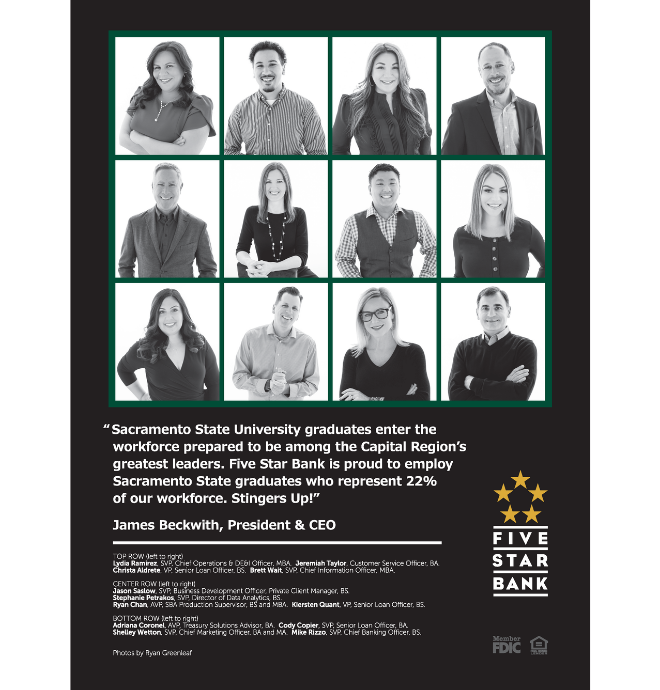 At Five Star Bank, we are all part of something much bigger than ourselves.