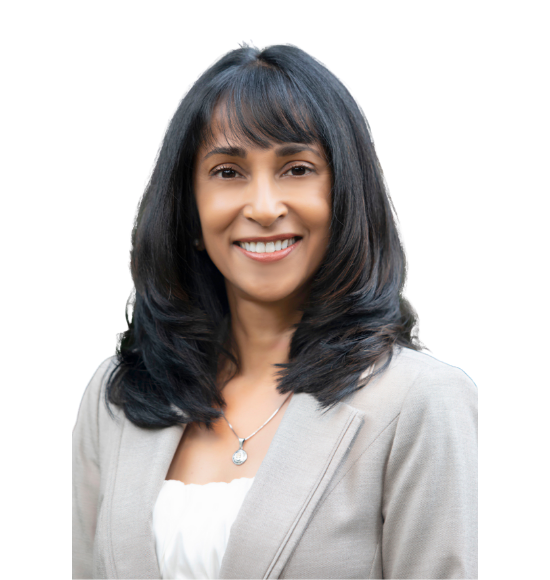 "Five Star Bank is a true community champion."
Shahnaz Van Deventer, SMUD MOSAC
How We Help Nonprofits Thrive
As community stewards with extensive experience working with non-profits, we know cost-effective banking services are critical to managing cash flow and maximizing return. We also know our clients depend on our speed to serve them. Our commitment to our nonprofit clients goes beyond simply providing banking services. As a long-time supporter of many local nonprofit organizations, we understand the unique financial challenges of the modern charitable institution.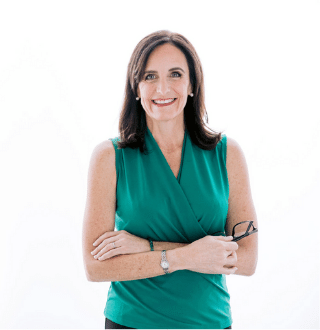 "We are so grateful for Five Star Bank's help during the PPP process. As a nonprofit, we are dependent on grants to serve our clients. Because of the unusual and trying times we found ourselves in, many of those grants had been suspended or cancelled, leaving our especially vulnerable population in acute need. Five Star Bank was able to help us through the PPP process from start to finish, allowing us to reorient our focus to those we serve and making sure they had the basic necessities to survive the shelter-in-place order." 

Ashlie Bryant
CEO, 3Strands Global Foundation 
Hear How Five Star Bank Serves Nonprofits:
"I've had a professional connection with Capital Public Radio for twenty or more years now.  More than anything, I like knowing and learning about what they are doing beyond and underneath the things that are obvious. I'm very much in touch with their facilities, their infrastructure, their budgeting, their business model and their plans for growth, including their most recent capital campaign and some things they will be doing to enhance the experience for their listeners."
Jason Saslow, SVP, Managing Director of Private Client Services & SBA, Private Enterprise Banking Group
"Our business model is unique in that most of the support for our services comes directly from our listeners but that can be cyclical. Five Star has been very instrumental in helping us even-out those cyclical times with cash flow. Five Star has been a great ally for us and partner." 
Rick Eytcheson, Past President & General Manager, Capital Public Radio
Watch our video about how Five Star Bank serves the nonprofit community!
"Having a bank that works with you and believes in your mission makes all the difference. Thank you to Five Star Bank for helping us remain #ParatransitStrong!"
"We appreciate that Five Star Bank supports our mission and values. The bank has been a strong community partner for the Sacramento Philharmonic and Opera."
Executive Director, Sacramento Philharmonic and Opera
"As a community foundation, we see how charitable investments make a difference. We all benefit from having a corporate partner like Five Star Bank who is as committed as we are to supporting local needs."
CEO, Placer Community Foundation  
Five Star Bank has helped us ensure Cristo Rey High School is the school that works! 
Dave Perry, Ed. D., President,
Cristo Rey High School Sacramento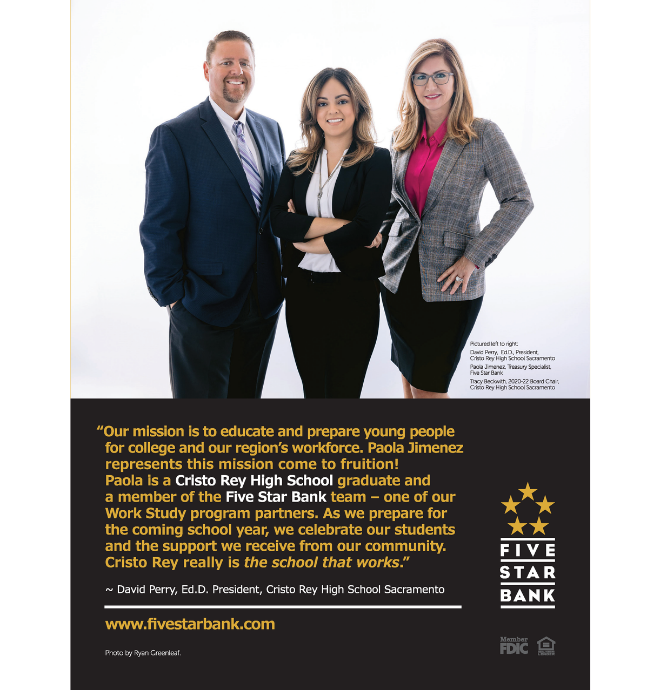 Featured: Five Star Bank's back cover of Comstock's Magazine
Our nonprofit clients help our community thrive. We are here to serve and support them so they can focus on those who need them most.
Jason Saslow, Senior Vice President, Business Development Officer, Private Client Manager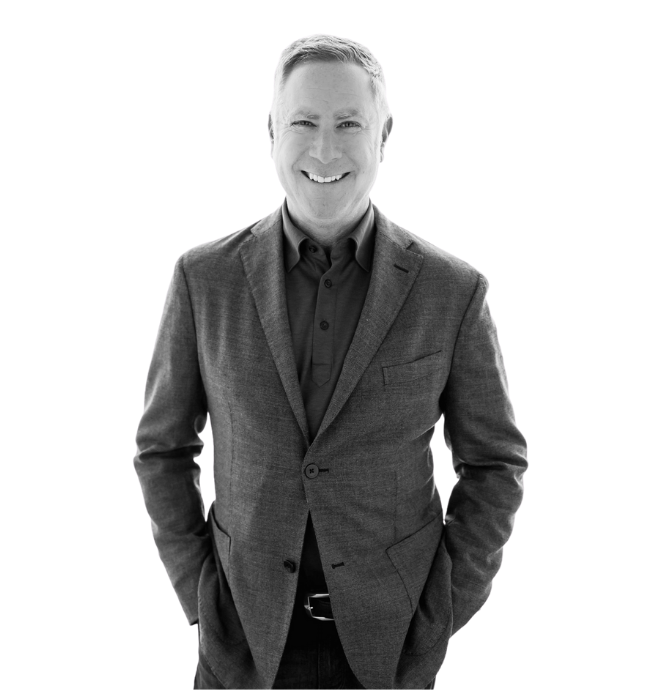 Watch our most recent cable news ads featuring some of our nonprofit customers.
"Nonprofits really depend on a relationship - a DIRECT relationship - with their bank. And that's what we have with Five Star Bank."
Paula Birdsong, Executive Director, Sacramento Regional Conservation Corps.
"Our relationship with Five Star has been incredible. They care about the services that we provide. And they care about people in our community." 
Blake Young, President & CEO, Sacramento Food Bank & Family Services 
"What's great about working with
Five Star is they're very accessible. They're like a neighbor, and a partner and a friend. Saint John's trusts Five Star Bank. They believe in us and we believe in them."
Saint John's Program for Real Change