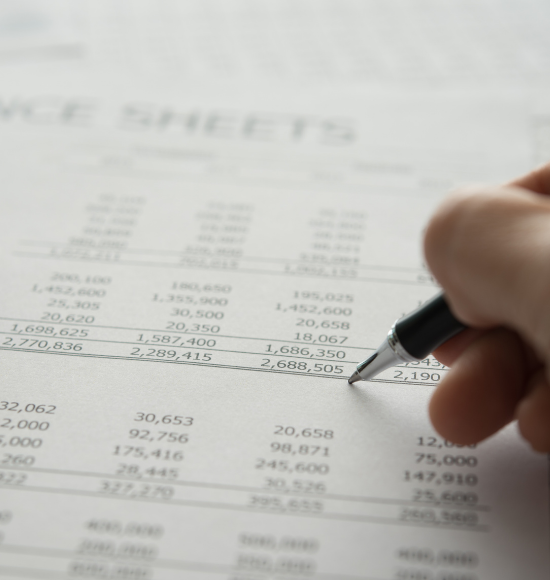 Speed the process of collecting, processing and reconciling receivables.
Our solutions help you track receivables coming from checks, cash, debit and credit cards, online and mobile payments! Five Star Bank has solutions to drive your success.
Spend more time running your business and less time making deposits. Remote Deposit Capture (RDC) is a way to process check deposits from the comfort of your office. Our secure online portal allows you to scan incoming checks and make same-day deposits. RDC increases efficiency by eliminating unnecessary trips to the bank and costly courier services.

We also offer Mobile Remote Deposit Capture (mRDC) through our mobile app; simply capture the image of the check with your smartphone and you're done!
Take a picture of your check through our mobile app and submit!

Automated Clearing House (ACH) is an electronic money transfer between banks. With Five Star Bank, you can collect one-time or recurring payments automatically with ACH electronic payments offered through our online banking.
Remit Lockbox with CheckAlt
Speed-up and simplify the receipt of your customers' payments with our secure lockbox remittance service through third party provider, CheckAlt! CheckAlt's Remit Lockbox services product includes an intuitively designed web portal for detailed tracking of payments and data processed across their national network.

CheckAlt helps businesses of all sizes reduce days sales outstanding (DSO) to under two days using a highly efficient paper lockbox processing network.

At each of the strategically located processing sites, CheckAlt batches and scans all paper payments into an online management portal for fast, same-day review and approval of all deposits. Their software can convert these payments into any file format. Data reports can be exported and downloaded in your preferred format—as PDF, CSV, Excel, Word, or HTML web files—to import into your accounting software for simplified reconciliation.

Electronic Lockbox with CheckAlt's Catch!
CheckAlt's Catch! Delivers payments faster, lowers costs and simplifies reconciliation. With Catch! Any biller, regardless of size, can receive online banking bill payments the way they were initiated – electronically. This reduces the days of sales outstanding, ensuring billers receive funds from customers days earlier. With electronic payments posting via an automated process, billers are able to streamline operations with simplified reconciliation. CheckAlt also works with billers to ensure account masking structure standards are updated in the back-end bill pay system on a regular basis.
Faster Payments: Receive your funds from your customers days earlier. Convert payments to electronic transfers, leading to integration with same-day ACH/real-time payment services
Lower Costs: Reduce expenses associated with managing paper-based checks by keeping electronic transactions online.
Easier Reconciliation: Save time and reduce exceptions with an automated payment posting process rather than manual data entry.
Flexible Options: Implement a stand-alone product for your small-to-mid-sized business.

Close the loop in the cash-handling process and eliminate trips to a bank branch!
Five Star Bank's smart safes are installed at your location. Once cash is deposited and validated in the smart safe, it is as good as money in the bank. Deposits are counted, logged and secured until a secured armored transport collects them.
Allows cash-intensive businesses to streamline cash handling operations
Accelerates funds availability and improves the security of physical cash
Data is captured electronically, improving your cash flow and funding
Specifically designed to cut costs, increase efficiency and improve your bottom line
No managing scheduled pick-ups

We create customized courier services to best serve the complex needs of our customers. 
Five Star Bank offers the latest technology in payment solutions!  We want our customers to increase sales, improve cash flow and be paid by customers.  Our goal is to save you time and money.