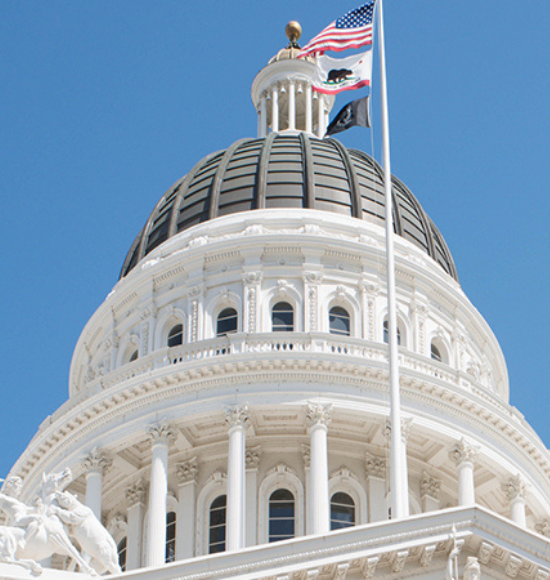 Government Banking and Lending
We fully support public entities and their critical role in our communities by ensuring they meet the three priorities of managing public funds: Safety, Liquidity and Yield. As your partner, we help reduce costs, increase interest earnings and improve efficiency.
"Jerry, in particular, is someone who is really involved with his clients. He picks-up the phone whenever you need to talk to him and he's very proactive at getting assets from the city."

John Colville, City Treasurer, City of Sacramento
---
"Jerry Legg with Five Star Bank has been a superb advocate. I have never had a banking experience and advocate like Jerry. If there is something our agency needs in the realm of banking, or even beyond, he's there. When it comes to supporting what we do as a community service district, Jerry Legg and Five Star Bank have been a cut above."
Kevin Loewen, General Manager, El Dorado Hills Community Services District
---
"Five Star Bank has a product that, quite frankly, no other bank can compete with. Jerry is very familiar with the government code, and therefore, is able to answer a lot of the special districts' questions. They have one of the best customer service teams I've worked with.
Rick Wood, Finance and Administration, California Special Districts Association (CSDA)
---
"From the very start, Five Star Bank has provided a level of support and communication that is almost too good to be true. Switching to Five Star Bank was the best choice for our District."
Kristen Gelos, Office Supervisor & Board Secretary, Heritage Ranch Community Services District
---
"Five Star Bank provides outstanding customer service and I highly recommend them. I am confident they will not only meet, but exceed, your expectations."
Loretta Voges, Deputy General Manager, Jurupa Area Recreation & Park District
---
Watch How We Serve Public Entities
"The difference with Five Star Bank compared with other banks is Five Star Bank takes the time to get to know their customers. We try to find-out what the needs are of that customer and fulfill those individual needs." 

How do Government Entities actually cut banking costs with Five Star Bank?
Our fees are lower, we can help structure your accounts to maximize interest earnings and we can reduce costs for loans and equipment by refinancing!
With Five Star Bank, your accounts are collateralized while maintaining safety and liquidity and maximizing yield on your accounts! 


Accounts

Online Banking

Payment Services (Wire Transfers/ACH)
Fraud Prevention (Positive Pay/ACH Blocks)
Public Money Market Accounts and LAIF
Collection Services (Remote Deposit Capture, Lockbox and eLockbox)
Contact us
to learn about our range of financing options to meet your public entities' cash flow and project needs!
Equipment Loans
Lines of Credit
Short Term/Bridge Loans
Construction Loans
Purchase
Refinance
Every public entity throughout the state is different, just as every person is different. We make sure we treat them the way they deserve to be treated. It really is a rewarding piece of my life. 
Jerry Legg, SVP, Business Development Officer, Government Banking Manager