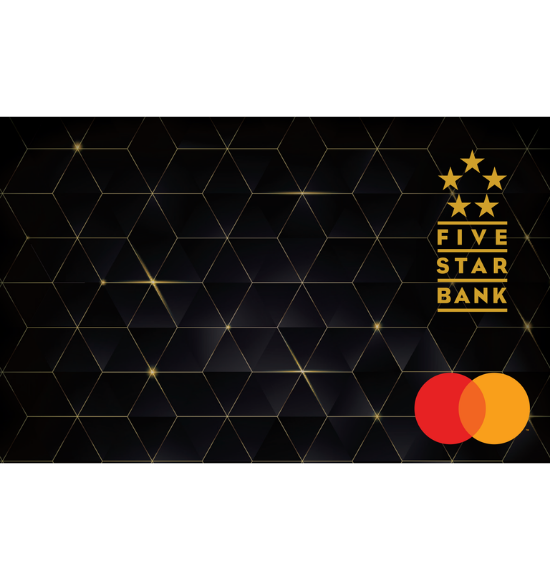 Five Star Bank's suite of Payables helps our customers succeed.
"Five Star, including its products and services, has been beneficial most noticeably because the website is so easy to work with. The website is professional and uncluttered and allows us to pay our vendors in ways that are easy to track. As someone who pays multiple vendors daily, the screens I work with always show me all of the information I need to see in one shot, reducing the back-tracking and minimizing the risk of mistakes. Of course, I must always circle back to the customer service. The professionalism of Five Star's staff has reduced headaches on our end and made contacting the bank less of an obstacle and more of a seamless task. There is an untold number of ways in which that keeps our heads clear to focus on what we need to focus on for our own customers!"
President & CEO, Princeton Transcription, Inc. 
"I've been a loyal customer of Five Star Bank for over ten years. As an entrepreneur, you must find partners you can rely on to help your business grow. In the banking world, there's been no better bank for my business than Five Star Bank. They've earned my highest recommendation."

Move your payments solutions forward by managing transactions and integrating new technologies to optimize cash flow and mitigate risk.
Fast, secure and convenient, ACH Credit (offered through online banking) gives you the ability to directly deposit to employees, transfer funds securely from bank to bank and move paper check payables online.
Quickly originate one-time or recurring wire transfers via online banking or through your local branch. We settle funds wired to domestic accounts the same day and support online wires to foreign beneficiaries in either USD or foreign currencies.
"Imagine a wire department calling to confirm you authorized a large transaction. Imagine getting a call that a check you wrote is coming, so please move the cash from savings to checking to cover it. I don't have to imagine - it's a reality with Five Star Bank."
The right card program can help you save while contributing to your company's financial goals. Our corporate credit cards are chip-enabled, create efficiencies through cash flow management and can reduce costs. Corporate cards also leverage features that mitigate fraud risk commonly associated with wire, check and ACH. Fraud protection features such as single-use accounts, recurring vendor "ghost cards" and chip protection help to keep your business safe.
All credit cards are subject to credit approval. Ask for details.
Mastercard® and the Mastercard circles design are registered trademarks of Mastercard International Incorporated.
Automated Payables with PayClearly
Streamline your invoice-to-pay process!

PayClearly is a third-party solution offering integration with your existing ERP software, 24/7 support, a mobile pay app (when vendor payments just can't wait), customized reports, private access to a vendor database and the elimination of checks through automation.

This automated payments solution allows you to save time and money while improving vendor relationships and helping you increase efficiencies.

The ACH block feature on our business checking accounts provides assurances at all times over our funds, as do the online banking authentication features. ACH payments are just a click to initiate and positive pay transfer is a snap!