Beginner's Guide to Relocating your Tech Business to Sacramento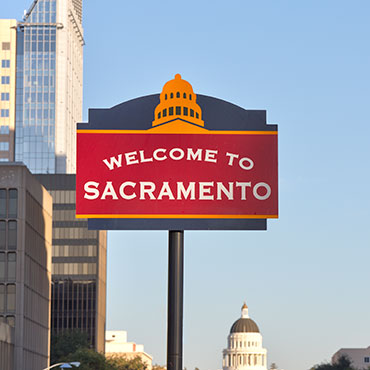 STRONG TALENT POOL
Sacramento possesses a large and well-educated population that can provide a robust talent stream for emerging companies. This talent pool is strongly tied to the advocacy for growth in our community. A successful company requires loyal employees who can take a business through the product development phase to commercial leader status.

EMPLOYEE LOYALTY
The professional network in Sacramento is dedicated to the companies they work for and will rally behind new ventures in the City. In contrast, companies in the Bay often struggle to maintain their top talent. The kingpins in tech have many resources enabling them to be highly persuasive to their competitor's teams and they easily poach entrant companies' personnel and monopolize emerging talent in the area. This is a hurdle many face when operating in close proximity to Google, Apple, PayPal, and others. Sacramento has a supportive network that embraces and champions new businesses. Meanwhile, a new company in the Bay Area is often among countless large companies.
PROXIMITY TO THE BAY AREA, YET AFFORDABLE
Along with the prospect of gaining an enthusiastic and steadfast talent pool and consumer support for your business, Sacramento is closer than any other major metros to the Bay Area. The Bay is a quick car drive away from the heart of downtown. Similarly, Sacramento is second to none in terms of its weather, recreational opportunities and affordability. As a resident, you will have quick access to the mountains, coast, wine country and everything in between. Sacramento is also experiencing an economic renaissance. Relocating a business to Sacramento puts you in the very unique and opportunistic position of being on the ground floor of this economic boom.

BUSINESS ECOSYSTEM
Business ecosystems have several components to them. One might characterize these components as traditional business services (accountants, attorneys, risk management firms, banks, etc.) In order to thrive, these companies should surround themselves with a talent network that encompasses the universities, community colleges and others who are part of the workforce development network and executive development network. Companies also need access to early customers in their new locations depending on the industry they're in.

When a business relocates, it is essential to be a part of the financial and investment ecosystem in the surrounding community. In many cases, businesses in this stage of relocation look for debt capital, but in most, they may be searching for seed stage investors, venture capitalists or private equity players.
THE RIGHT COMMUNITY BANK IS AT YOUR SERVICE
Five Star Bank helps new companies overcome challenges of moving to the Capital Region by opening doors to warm leads. We do this through an executive team and employees who are deeply engaged in community organization networks, business networks and their own personal networks. Five Star Bank not only focuses on typical banking products and services, but views each customer as a long-term partner. We add value by helping our customers easily access resources. Examples of these resources include an executive employee, an angel investor, or a law firm that might help a specific legal issue. We are proud of our personalized relationships in today's digitized world.