How Five Star Bank Helps Tech Start-Ups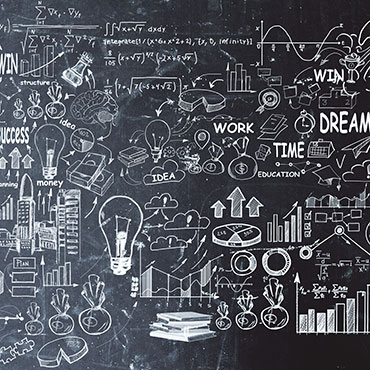 College students now have a strong reason to stay off cell phones during lecture.
The Cofounders of Pocket Points, Mitch Gardner and Rob Richardson, have created an innovative mobile app that incentivizes students to pocket their phones during class so they can focus on lecture, earning them "points" in the app. These "points" are then translated into various student discounts and local and online business coupons. Since its launch in 2014, the app has gone viral.
Beginnings
The founders of Pocket Points came up with the idea for the app by tapping into their own frustrations during college lectures. Gardner and Richardson first met each other through their fraternity at Chico State. They became fast friends and realized they shared the same issue of lacking focus in class due to the distraction of their phones. After speaking with their peers, they recognized they were not alone in this challenge. Gardner and Richardson decided this was a problem that needed to be addressed.
Richardson came from a computer science background. After deciding this business venture would be in app form, he began to drill into the technology piece needed for Pocket Points and took steps to engineer the skeleton of the app ensuring available technology could handle what they were trying to accomplish. Concurrently, Gardner focused on the business aspect of their enterprise and reached out to various merchants to gauge their interest in partnering with their company.


After refining the proper technology and branding strategy for their target audience, Gardner and Richardson researched the type of vendors they wanted to work with. Since the founders were marketing to peers in their demographic, they were able to plug into places they liked to eat and shop at.
When Pocket Points launched in 2014 for Chico State, the students of Chico State were highly receptive and 30% of campus began using the app.

Initial Investors and Finding a Bank
After Pocket Point's successful launch, Gardner and Richardson received their first investment. The founders then began searching for a bank that would make their lives easier so they could fully focus their energy on their emerging business. After a frustrating experience with a nationwide bank during the deposit process, a trusted advisor to Pocket Points recommended Five Star Bank.
The founders quickly developed a strong relationship with the bank and noted resources available as well as the accessibility to the bank.
"As a startup, you are solving a lot of problems that are unique to your company and do not have the time to worry about banking," said Gardner.
"The nationwide banks, we were a number on the sheet. The customer service is all automated. It was hard for us to fit what we were doing into that model," said Richardson. "With Five Star Bank, we weren't just another client. We are not a cookie cutter company. Five Star Bank did not constrain us to a certain profile."

What Is Next for Pocket Points
After their initial success, Gardner and Richardson are working to innovate and perfect the technology of the app. Their business is growing at a rapid pace.
Gardner and Richardson have enormous faith in Pocket Points and the company's potential to make a large impact on college students across the world. They believe the company will be an established resource to positively enforce behavioral change for students.
Gardner and Richardson also want Pocket Points to always serve college students. As technology evolves, they are trying their best to innovate alongside it. The founders want to ensure they meet each new step of their business venture with focused energy.

Pocket Points Insight for New Startup Companies
Richardson and Gardner believe that it is a common misconception that expansive funds are required to begin an entrepreneurial venture. They were able to start their company with under a thousand dollars, attributing low overhead fees to the utilization of the resources around them. A large contributor to their success was access to Chico State's professors and students. They spoke with numerous people on campus to gain insight on how to launch the app successfully. Gardner and Richardson encourage new companies to take a long, hard look at the people and entities they are surrounded with to begin.


They also credit Pocket Point's success with having a cofounder. The founders agree that having a cofounder can help propel a business forward. It is a built-in support system. They also note the experience of high and lows often go hand-in-hand with a new business venture.


The founders discourage starting a business with the intention to only gain revenue. As a startup, it is imperative to strongly believe in what is being created and built. Gardner and Richardson agree having a strong mission to refer to helps you prioritize and identify the highest impact issues.