Three Things Small & Medium Businesses Should Expect from their Bank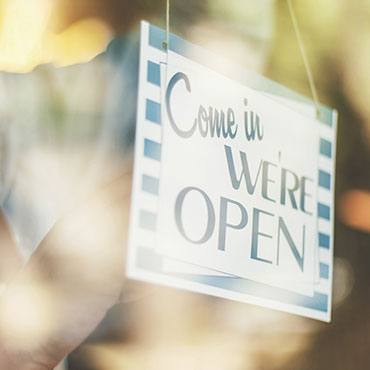 "Five Star Bank is awesome. They have stepped-up in a huge way for us. The Local Bark would not have happened if it wasn't for their flexibility and support." Mark Minnie, General Manager, The Local Bark

As a small or medium business owner, you're focused on turning your dream into a profitable enterprise. To reach your goal, you'll need a meaningful relationship with a financial institution that is flexible, has extensive industry expertise, a speed to serve and community connectivity.

Read how Five Star Bank can serve your small or medium-sized business!
Specialized Division for Small Business Lending
Your small or medium business may benefit from a Small Business Administration loan (SBA Loan.) As a Preferred SBA Lender (a designation earned by banks that have established a successful track record and showcased an understanding of the SBA lending policies and procedures), Five Star Bank has a dedicated team who knows exactly what your business needs are and whether an SBA loan is the right financing for you.

We appreciate the key role our customers' businesses play in the health and economic development of our region and we want their entrepreneurial dreams to come to fruition.

Extensive Industry Expertise
"Five Star Bank has worked with so many small businesses over the years, we've cultivated in-depth knowledge on how to best serve their needs. And by anticipating what's next, we can offer insight on the right financing for a range of business types and sizes," said Jim Snider, Senior Vice President, SBA Manager.

Whether your business is new or established, you must assess current needs against growth goals. We help our customers consider employee resources, locational benefits/weaknesses and market competitiveness. With this depth of knowledge of the Capital Region's markets and infrastructure, our perspective (honed from many years of working with other businesses) is of great value to emerging entrepreneurs.

Community Connectivity
"We have a vast amount of connectivity to offer within our financial circle. We know how to connect you with the right businesses and people to help your business thrive," said Snider.

Whether you're a small business in start-up mode, or are in the process of expanding or adjusting your business plan, you will very likely require external resources to reach your business objectives. These resources can include accountants, attorneys, payroll vendors, and so much more. Thanks to Five Star Bank's robust network of local business professionals, we can connect our customers to strong resources that can contribute to their success.

"Five Star Bank knows what it means to be a true community partner. They have allowed my dreams to become a reality." Raymond James Irwin, Founder & Chief Champagne Officer, Fizz Champagne Bar