4 Things a Non-Profit Should Expect from their Bank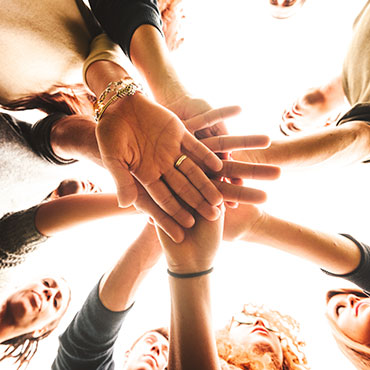 "We understand non-profits. We understand their cash cycle. We understand their mission," said Senior Vice President, Managing Director of Private Client Services & SBA, Jason Saslow.
Understanding
Non-profit organizations are focused on helping communities in numerous ways and should have the benefit of a close relationship with someone who understands their mission, capital needs and cash cycle. We can often provide services to support customers during low fund periods.
We understand nonprofit business models;
We know cash flow can be inconsistent and highly dependent on campaigns and donor support; and
We realize capital may fluctuate regularly through revenue cycles.
Speed to Serve
Non-profits should work with those who speak non-profit financial language and understand time is of the essence when it comes to their financial needs. Five Star Bank's processes are streamlined and efficient. "We do not push paper back and forth at Five Star Bank. We get things done," said Saslow.
How can we help non-profits?
We can provide quick financial analysis to determine the viability of providing a credit facility;

Our efficiency is largely derived from being a locally-owned bank. Five Star Bank is uniquely structured to allow accessibility to senior decision-makers; and

Decisions and processes are executed promptly. By being agile and resourceful, we are swift to make determinations on whether, and how, we can help.
Creativity
Non-profits should work with those who are receptive to creatively putting the right deal together for them. "Five Star Bank brings professional expertise to the table, along with a desire to truly understand customers' needs. We roll-up our sleeves and get creative wherever we can," said Saslow.
Community Connectivity
Non-profits should work with those who can enhance their community connectivity. "Many organizations recognize Five Star Bank's visibility in the community. They appreciate how much time we spend on community relations and the connections we have made in the Capital Region, and beyond," said Saslow. This can translate to creating connections among our esteemed customers.

Five Star Bank recognizes non-profits directly impact our communities and we're passionate about the economic development and philanthropic health of our region. A non-profit's mission to support the greater good perfectly aligns with our goals at Five Star Bank. Together, we can create positive change.