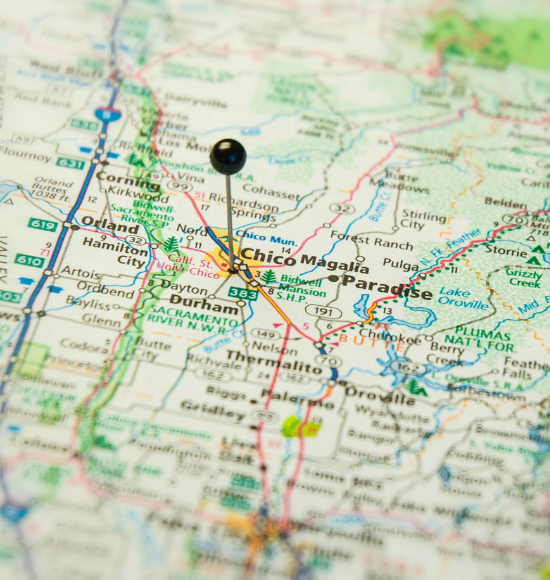 Address

1
370 E. Lassen Avenue, Suite 100, Chico, CA 95973

530.924.5121

9:00 AM - 4:00 PM: Monday through Friday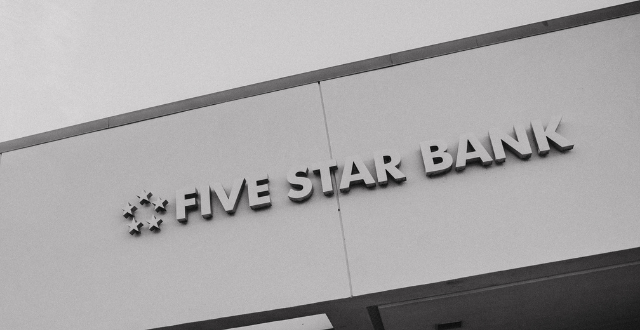 About this office
Five Star Bank serves customers located in and around the beautiful Chico community of Northern California. This is a full-service office. Five Star Bank guides clients through every stage of their business to ensure they have the tools to succeed.
---

Wheelchair accessible.
Commercial Lending

Digital Banking

Full Suite of Banking Services 




NO ATM 
---

Read our COVID-19 Safety Guidelines
Five Star Bank is in compliance with all State and Local COVID-19 protocols. We ask that our clients wear a mask upon entering our office. 
Customer Experience
We are proud to serve Chico and the surrounding communities.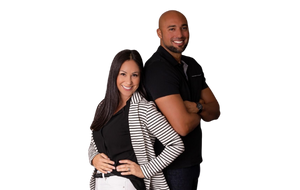 "The biggest benefit of working with Five Star Bank is that it's a local bank that caters to entrepreneurs. THIS BAGLE SHOP has been in downtown Chico for 40 years and we purchased it with the help of Five Star Bank.  Having Jon Gregory's amazing service and willingness to help us achieve our goals and dreams is what we appreciate the most."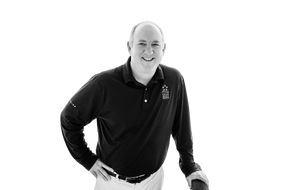 "Helping entrepreneurs and business owners succeed in the Chico and surrounding areas is what we do every day - it's gratifying work and I'm proud to be part of it."

Frequently Asked Questions
What are your hours of operation?
Five Star Bank branches are open Monday through Friday, 9:00 AM to 4:00 PM, except on holidays.
Holiday Hours (Office Closed)
New Year's Day
Martin Luther King, Jr.'s Birthday
Washington's Birthday (President's Day)
Memorial Day
Juneteenth National Independence Day
Independence Day
Labor Day
Columbus Day
Veterans Day
Thanksgiving Day
Christmas Day 
Looking for more information?
Send us a message
Contact us at 800-416-6117 or send us a message using the Contact Us form. A representative will contact you regarding your submission to see how we can help you. 
* Required
Thank you for your submission!
We will be in touch with you soon.
The Chico community and surrounding areas have been deeply impacted by devastating wild fires. Donating to disaster relief is just one way we're helping rebuild our community.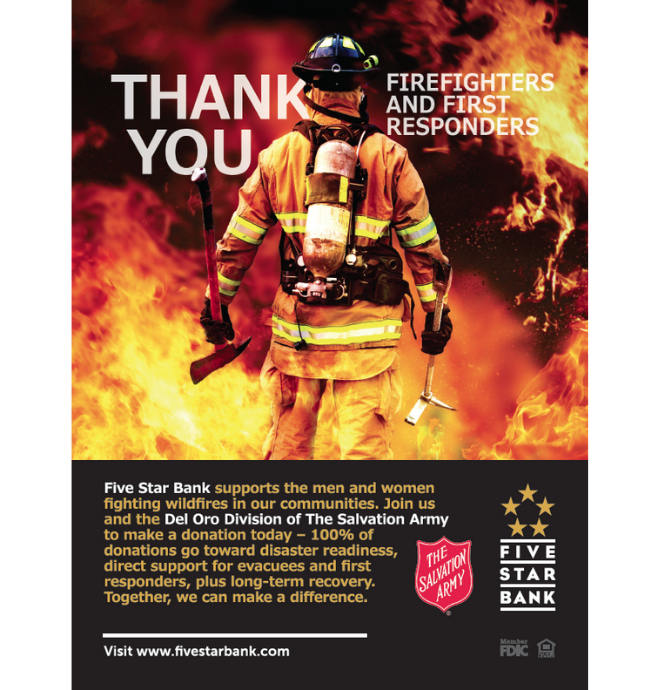 Yuba City 

855 Harter Parkway, Ste. 350B
Yuba City, California  95993

530-431-0950
Redding 

358 Hartnell Avenue, Ste. B
Redding, California 96002 

530-223-6652
Roseville  

2240 Douglas Boulevard, Ste. 100
 Roseville, California 95661

916-626-5000